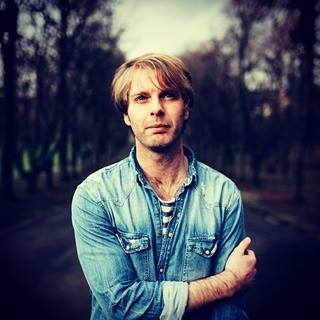 ANDREW NICOL
A relative latecomer to performing, Andrew Nicol has spent the past 7 years honing his craft and developing his unique take on introspective pop with an Americana twist. Citing Ryan Adams, Neil Finn Band of Horses as significant influences, Nicol's songwriting unsurprisingly focuses on melody driven reflection with a healthy dose of angst and occasional humour.
the relentlessly downbeat lyrics of Andrew Nicol - for it the words of this melancholy Ayrshire boy that dominate - beats the heart of a sensitive singer songwriter walking through the faux backwoods of big city folk.
The Blues Bunny
the music is heartfelt and the releases are laden with songs worthy of featuring on any "song-writing 101" style playlist.
Kirsty Fraser, The Student Advertiser
...songwriter Andrew Nicol has really placed himself on display, portraying a youthful elegance that evolves into a matured vision of hindsight.
Chris Kelman, Rave Child
Find out more about Andrew from his Facebook page: https://www.facebook.com/mr.andrewn icol
Andrew will be taking part in THE BIG SIT IN on 28th May 2017. Edinburgh's newest micro-festival is here and will be a 14 hour live showcase held between Lebowskis Edinburgh and Henry's Cellar Bar. For more info, visit the Facebook page at https://www.facebook.com/THEBIGSITIN/
Share
Tweet