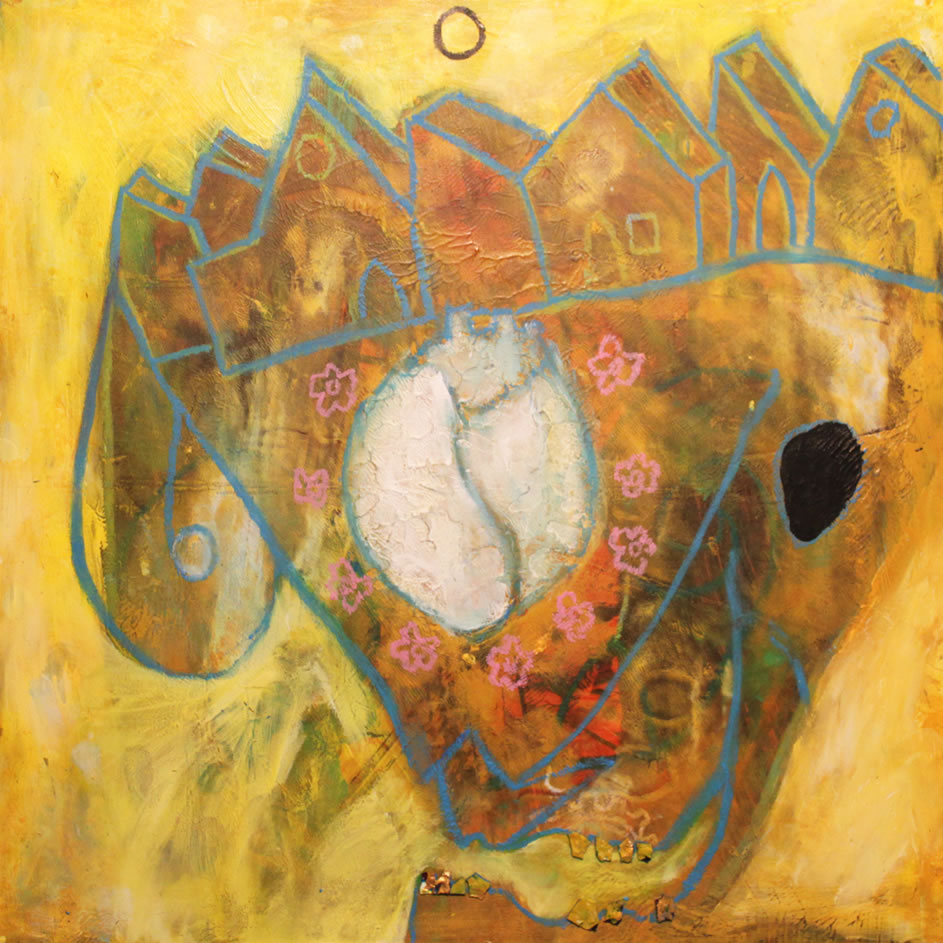 CS BUCHAN - MATERIAL OTHERS
Update 20/11/2013: Since we previously posted this feature, we've realised - after the physical copy arrived in lovely brown wrapping paper - that this isn't just an EP but a fully fledged album (lesson number one, don't skim over a press release and go straight to the music!). Given that, we've now had a listen the entire way through Material Others and can happily endorse this review/feature by, oh let's say 200%. It is just that good. And the fact that it came with three lovely printed inserts/cards featuring artwork by Steve Murison just enhances the whole package. Let's bump everything up to 300% for that fact alone. Oh, and not forgetting that there are another eight songs as well as the four we originally reviewed, let's just forget about percentages and say that this album is awesome. Magnifico. Superbulous. Grandioso. You know what? There are no superlatives.
Listening to Material Others is like sitting in a rocking chair, listening to the birds chirping happily beside you, whilst you grow a huge smile on your face as one track blends seamlessly into another.
It's also akin to being trapped on Summerisle whilst the natives insist they've never seen your - or indeed their - next of kin, whilst at the same time plotting an extremely long (but within the 1 hour 40 minutes of a standard Hammer House movie) plot for your demise.
There's just something so awesome about these two concepts.
They both signify freedom. Whether or not you're into rocking chairs or trying to exonerate a wayward trouble maker from the clutches of 1970's villians.
Material Others is the latest (self) release by Aberdonian songsmith extraordinaire CS Buchan.
We've had the great pleasure of asking - nay, demanding - that CS Buchan perform at several of our Evo4 events, and happily he obliged. And we had the bestest time, as did the audience. And it's no wonder, as CS Buchan is truly an amazing talent.
This collection of songs is by far our favourite so far, not least because we didn't actually receive the physical copy at the time of writing as CS had forgotten our postal address.
Not only is the music fantastic, but the artwork by Steve Murison is an amazingly thought provoking image. To say that it looks like a sheep with some houses on it's head does it injustice. It suits this EP perfectly.
CS Buchan's daughter, Katie, adds something magical to each track she's involved in. She's definitely going to be someone to look out for in the future.
Our top pick for 2014. One way or another - and no matter what your musical tastes are - please give this Album a listen.
https://www.facebook.com/pages/CS-Buchan/348431265181685
Share
Tweet