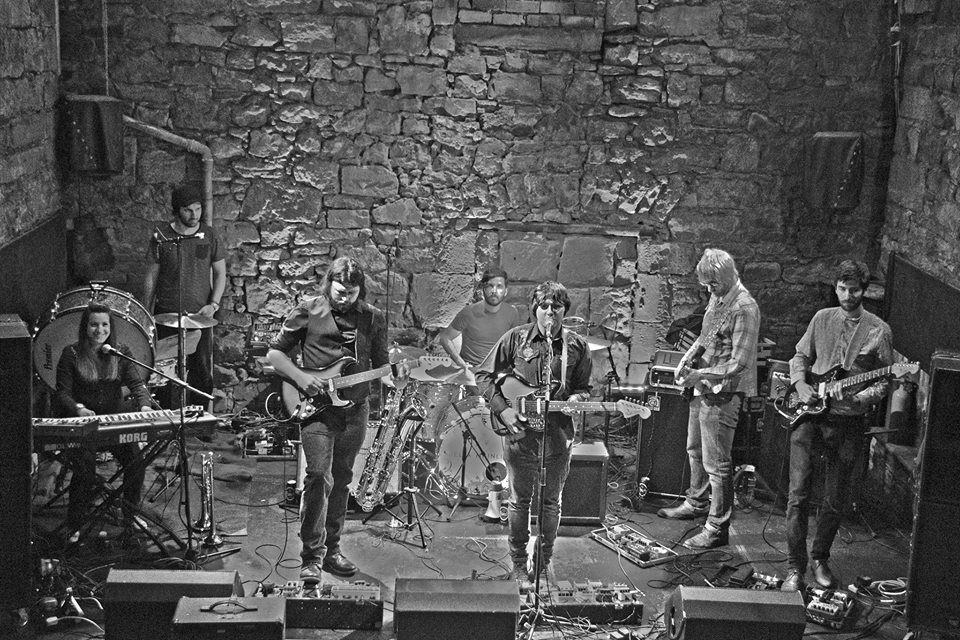 DELTA MAINLINE
Only one album in and Delta Mainline are already receiving rave reviews across the board. Whether it's Q Magazine, The Scotsman, Uncut Magazine or any other, these guys are getting showered with praise. And it's no surprise, as they do write some cracking tunes. So we thought we'd catch up with them and see what their plans were...
So compared with your first album's recording process, are you doing anything differently for the follow up?
The first album (Oh! Enlightened) was a result of years and years of songwriting, recording and planning, whereas the process of this one feels a bit more natural so far and represents exactly where the band finds itself musically right now. There's a healthy mix of straight-up rock 'n roll contrasted with more lush and sparsely-textured tracks.
As for our vision for the future.... We're currently holed up in our practice room songwriting for album number two, which we hope to record and release by summer next year. We're probably about halfway there already and making solid progress. We're also not planning to gig for a good few months whilst we put together a totally fresh set.
Speaking of gigging, how does this compare to the recording process?
We've gained a bit of a reputation for throwing the kitchen sink when it comes to playing live, but we're looking to surprise a few folk next year with a much more dynamic and refined (in places, anyway) set. On top of this, we've all tasked ourselves with improving personally by constantly encouraging each other not to resort to familiar/safe sounds. Essentially, we're making a conscious effort not to stand still and get too comfortable. If we want the next album to be even better, we have to become better individually and collectively. When you stop trying to improve it's time to give up.
Definitely a motto that Evo4 stand by. So where can we see Delta Mainline heading in the future?
As for our long-term vision: we plan to be in a position where we can record at leisure from our own space, interspersing this with selected, worthwhile gigs whilst working on our own terms. The music industry (and the way music is consumed) is in such a weird and unprecedented place that you can't really make any concrete plans that will pan out as you predict, but ultimately becoming a self-sustaining band would be ideal and not unrealistic.
Thanks to George from Delta Mainline for taking the time to talk to us.
The band are also on the list of eligible groups for the Scottish Album of the Year awards so do what you can to help them get the extra recognition they deserve!
Delta Mainline are a seven-piece alternative band formed and based in Edinburgh, Scotland. The band is composed of brothers David McLachlan (vocals, guitar) and Shaun McLachlan (drums, vocals, mandolin, percussion), Gavin King (bass guitar), Verity Blanchard (piano, organs, cello, vocals, synths), William Walker (guitar), George Gunn (guitar) and Greg Walker (percussion, synths, harmonica, Theremin).
Visit their website at http://deltamainline.com
Share
Tweet