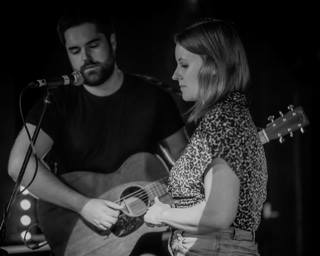 GRAEME QUINN AND THE GRAEME QUINTET
Graeme Quinn and The Graeme Quintet are an alt-folk band based out of Glasgow's southside. Since forming just over a year ago they've gone on to gig around Scotland, including a headline show at the world famous King Tuts Wah Wah Hut.
With their debut record in the works exciting times are ahead for the band.
Top marks
The Skinny
Quinn has a knack for moving a crowd with his soulful deliveries
Rave Child
Find out more about the band from the following links:
Facebook.com/graemequinnandthegraemequintet
Instagram - @graemequinnandthegraemequintet
Twitter - @graeme_quintet
Share
Tweet