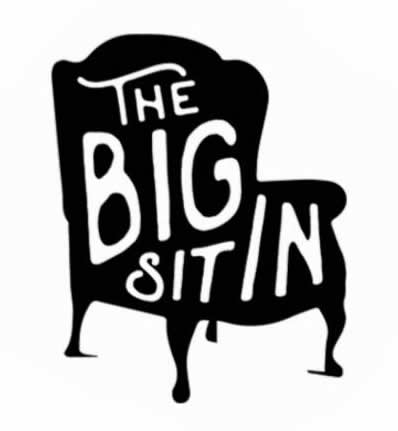 THE BIG SIT IN
It's fast approaching, and it's safe to say us at Evo4 are getting mightily excited.
Mixing poetry, stand up, folk, rock, indie, electronic and even live magic - the event aims to get a bit of everything.
By artists for artists, this is also a fantastic networking opportunity which brings Scoland's creative minds together like never before.
Kicking off early afternoon on Sunday, THE BIG SIT IN will keep you entertained long into the wee small hours with an eclectic and fantastic lineup. And hula-hooping. Who can refuse hula-hooping!
And it's not just music and hula that you can enjoy! We're also running a random raffle (#randomraffle) with some amazing prizes. Not least a chance to win a £300 round of golf at world-famous Machrihanish Dunes golf course!
And we're not just taking part in organising it, Evo4's very own Kerry (WeeDot.) will be closing the event. And this will be straight after her closing the Glasgow Riverside Festival in the Coor's Ice Tent. Wish her luck!
We are delighted to be part of putting together a portion of this year's line up, so get on your glad rags and come spend a day at our house!
Here's a taste of what's to come from our hula girl on the day, Aila Clarke:
THE BIG SIT IN takes place on 28th May 2017. Edinburgh's newest micro-festival is here and will be a 14 hour live showcase held between Lebowskis Edinburgh and Henry's Cellar Bar. For more info, visit the Facebook page at https://www.facebook.com/THEBIGSITIN/
Share
Tweet